Sonic Dream Yoga Nidra
01/21/23 07:00 - 09:00 PM
02/18/23 07:00 - 09:00 PM
03/18/23 07:00 - 09:00 PM
$35 per session
101 H St, Arcata, California
---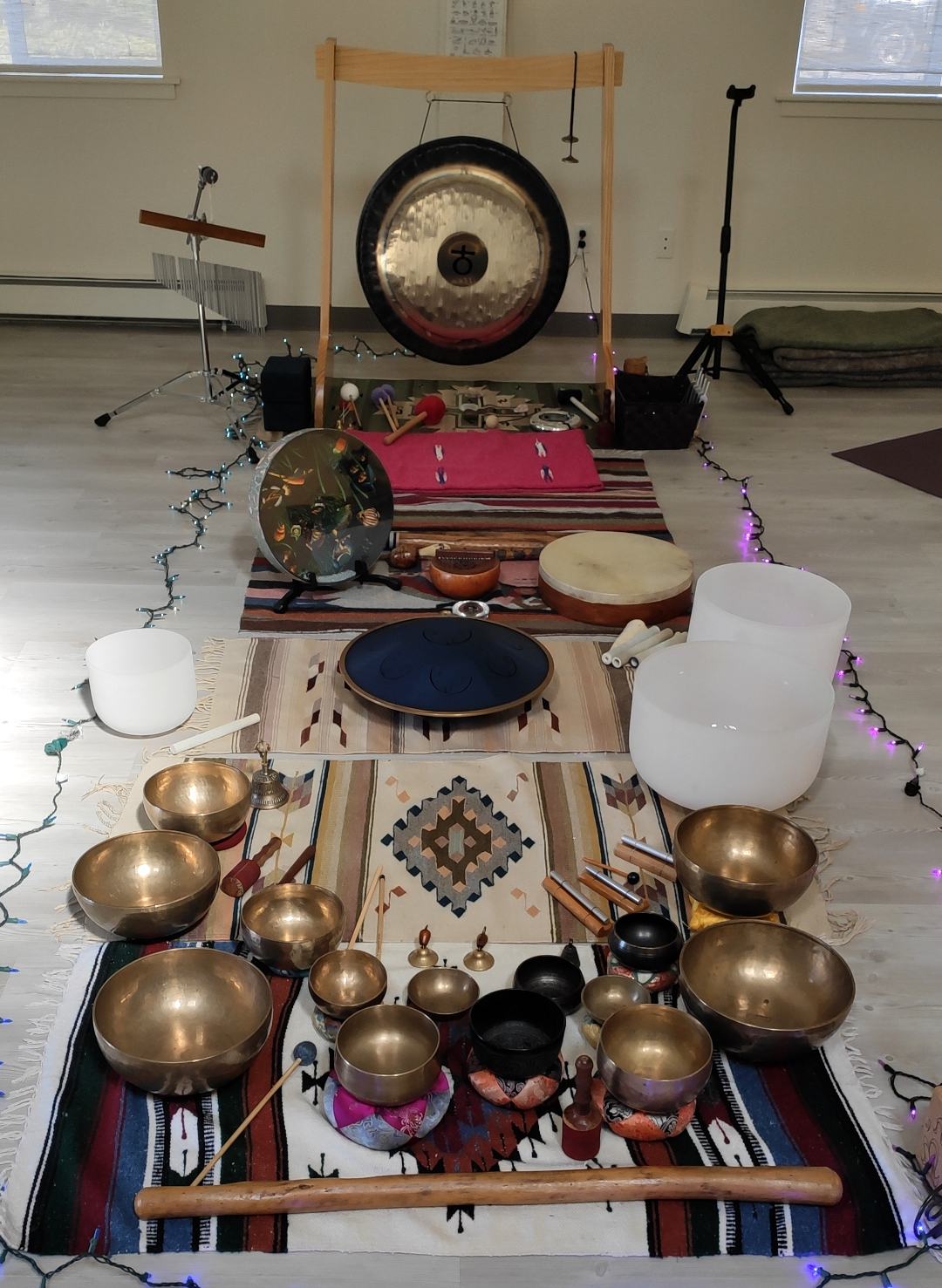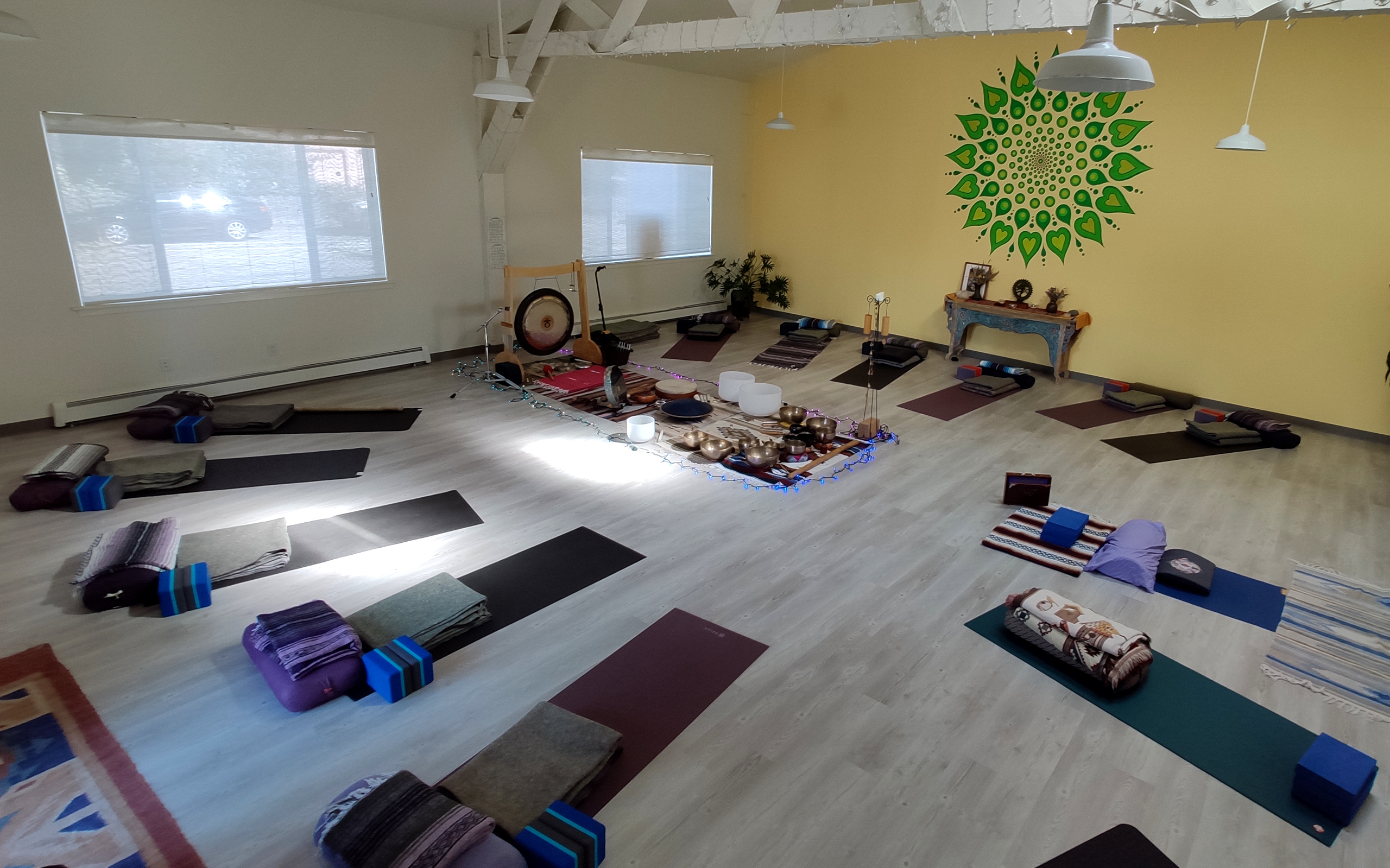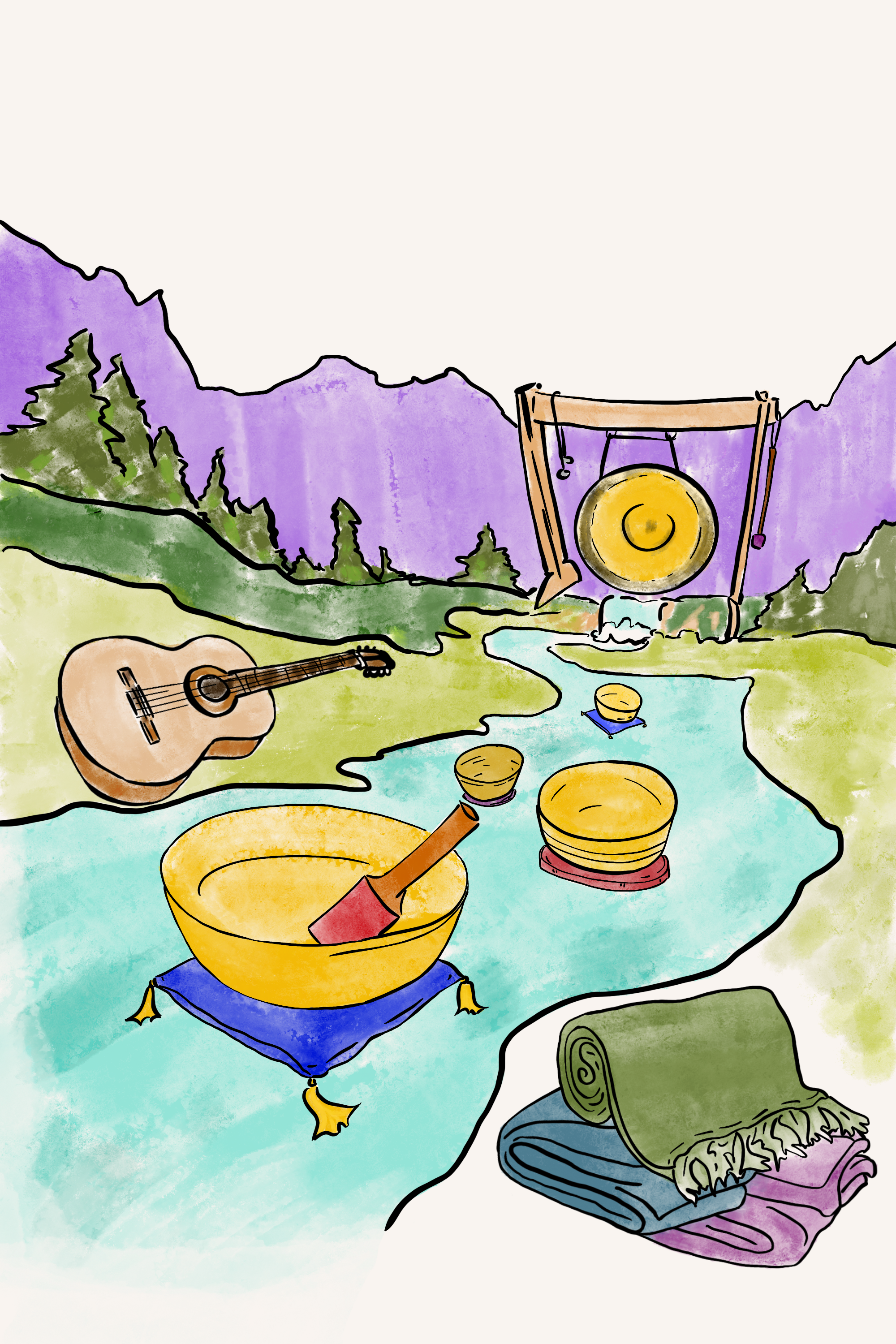 A monthly fusion of sound enhanced Yoga Nidra that flows into a healing frequency Soundbath. Monthly since May 2022.
Yoga Nidra as a practice explores and utilizes the rich realms of awareness in between waking and sleeping. The practice consists of a series of simple guided meditations usually done in a comfortable supine posture. Yoga Nidra is simultaneously relaxing and enlivening; it leads to greater self understanding and receptivity. The relaxing nature of the practice is extremely beneficial for our nervous system and heals many of the effects of stress on the mind/body. This includes improving digestion, increasing the ease and quality of sleep, improving mental clarity and performance, and easing our ability to share and participate in the world around us.
Sound healing, or soundbathing invites a sacred space for replenishment , relaxation & vibrational re- attunement. We might investigate layers of The physical & subtle body, the mind & soul as we ride the sacred frequencies of Tibetan singing bowls, crystal bowls, chimes, bells, rain sticks, tuning forks, frame drum, Handpan, monochord, the voice & gong & other instruments .
The collaboration that is Sonic Dream utilizes the coherent structure of a poetically themed Yoga Nidra practice punctuated with live instrumentation. These themed recurring monthly events are an exploration of how these practices interweave.
About the instructors:
Jeffrey Balinsky has been enthusiastically sharing live Yoga Nidra practices in many spaces and places since 2016. He is known for his voice and the quality of ease he brings to the practice. He maintains an archive of free practice recordings available at www.yogijeffrey.info/nidra-archive/. Jeffrey considers the revelations and healing available through Yoga Nidra to be among the most valuable and fascinating treasures he has ever found.
Shemaia Skywater brings together her knowledge & experience as a decades long yoga teacher/practitioner/lifestyles coach, multi instrumentalist/musician/ kirtan leader, ayurvedic self care enthusiast & sound healer. Her guiding principles are intuition, innovation, accessibility, beauty, ritual and the rich framework of yogic philosophy. She is dedicated to personal and planetary evolution, transformation & healing.
Jeffrey and Shemaia share a heartfelt love and appreciation for the tradition of yoga and have developed a mutual admiration. These events are a deepening into their ongoing collaborations
While some props will be available for your use you may also like to have your own pillows, mats, and blankets to create and customize your "rest nest".
"Let sound & silence be the vessel for emerging states of greater awareness."
Limited to 15 participants- register early to ensure a spot!
---
---