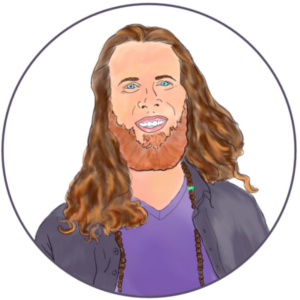 Yogi Jeffrey Balinsky
Arcata,

---
California
I began my ever deepening engagement with the teachings and practices of yoga in 2010 and since then I have discovered many gifts. I have found tools that bring me true ease of being. In a world that contains much suffering I find the wisdom of yoga to be of utmost value. This is why I teach.
Through Hatha Yoga we can heal and enliven the body and through Yoga Nidra and Meditation we can develop focus and equanimity in the mind. But this only sets us up to be able to contain the true treasure of Yoga: Knowledge of Self.
When we practice within the framework of an empowered view everything gets much more interesting. The most powerful and transformational ideas I have ever encountered are the 1000+ yr old teachings of Non-Dual Shaiva Tantra as explained by Christopher "Hareesh" Wallis . All of the classes I teach are grounded in this yogic philosophy.
I teach weekly classes, occasional workshops, and offer private sessions currently based out of beautiful Arcata, Humboldt County, California.
Notably, this website contains a Nidra Archive with free audio recordings suitable for personal practice.